Minibot: it's a start!

Since the most experienced members of our team are away (for now), we decided to take a small step at a time; and that was Minibot. Nuts and bolts, HEX motors and Omniwheels... stand back, here we come!!!
Powered by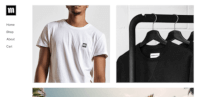 Create your own unique website with customizable templates.