Free day to discover Mexico City

Tuesday is our day off and we decided to taste a bit of Mexico City. Staying right across the Angel of Independence Statue (El Angel de la Independencia) we thought it would be a nice start. We then visited the Chapultepec Park and the National Museum of Anthropology teaming up with team Andorra. And in the afternoon we had a meeting with Father Damianos Dimitris, discussing about life in Mexico, rich and poor, the Church and how Robotics might help the young.
Powered by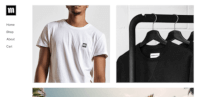 Create your own unique website with customizable templates.